"Horrible Massacre of Emigrants!!" The Mountain Meadows Massacre in Public Discourse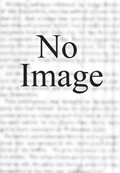 Extract from a letter [from] Carroll Co. 
CARROLL CO., Jan. 5 1858.
We have had a beautiful Christmas and New Year, and I think will have a warm winter. We have rather melancholy news from the Plains. Some of our best citizens murdered—at least supposed to be. Mr. Jno. T. Baker, son and daughter, and son–in–law; C. R. Mitchell, Joel Mitchell, sons of Gen. Wm. C. Mitchell; with several others known to be with the train. We get this news from a California paper, which states that the company was headed by a man familiarly known as "Uncle Jack of Crooked Creek, Carroll co., Ark." If this be true, we have lost some of our best citizens, as Mr. Baker was one of that class. He was a warm friend and a bitter enemy; was possessed of good property, land, negroes, &c. He started with a drove of cattle, intending to return and move to California, if he liked the country; he leaves a wife and several children in this county. What will the Government do with these Mormons and Indians? Will it not send out enough men to hang all the scoundrels and thieves at once, and give them the same play they give our women and children?